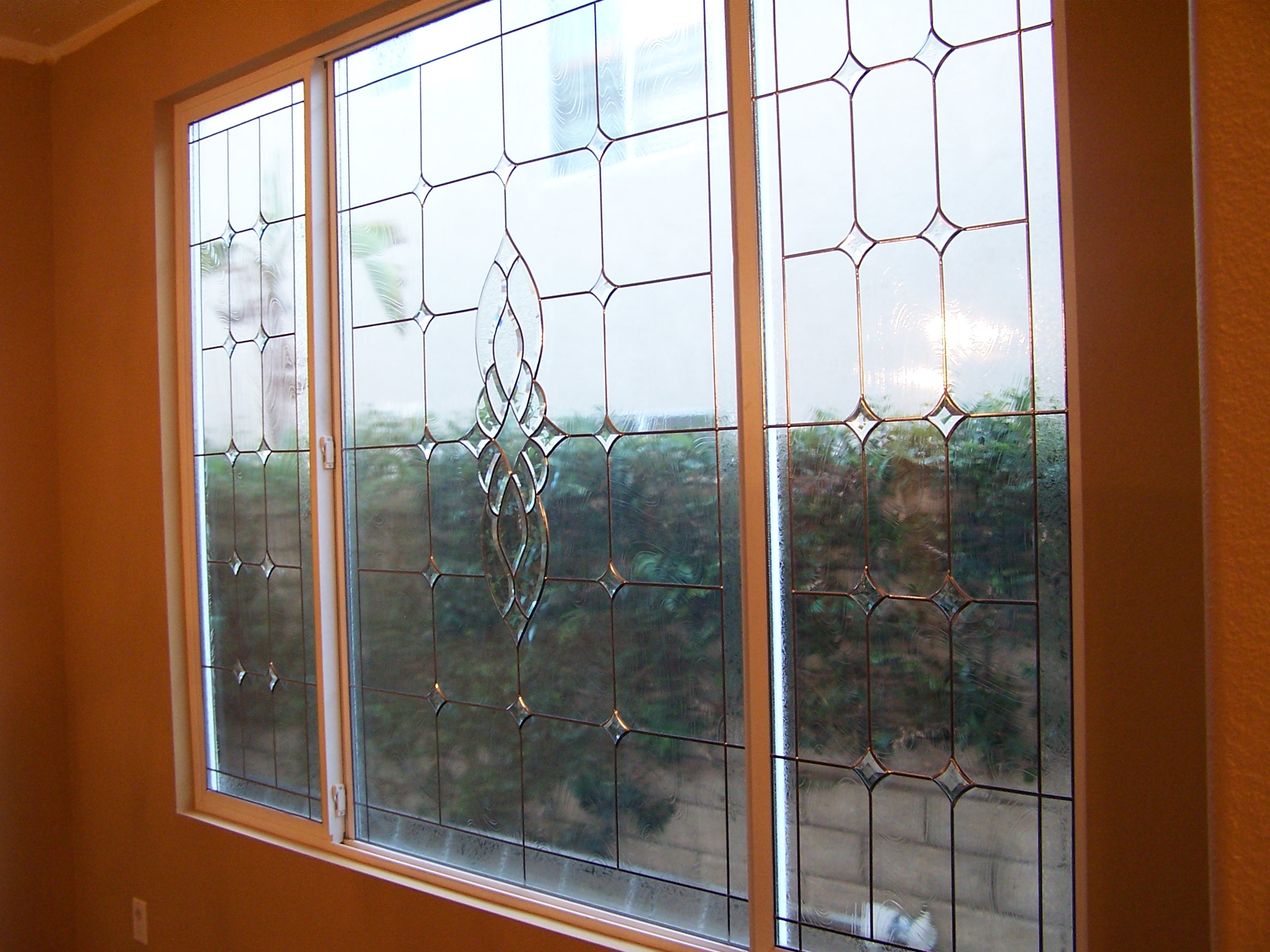 leaded bevel glass
Also known as clear stained glass or sometimes leadlight, leaded bevel glass provides a classic look that does not tie your home to a certain color. Many custom options and sizes are made to fit any style with various privacy options to distort an outsiders view as needed. Many of our overlay lamination's add some opacity while also cutting down on UVs further protecting you, your furniture, and your homes interior. These pieces are created on one solid piece of tempered glass for strength and safety.
Leaded Bevel Glass is great for:
Not sure what you want? Our designers can help with that, too! Browse our previous works, tell us some of your likes and dislikes, or we can match the space the piece will be in. There is so much that can be done, contacts us today to make your vision come true!